Evènements
Book Fair - Nursery-Primary cycle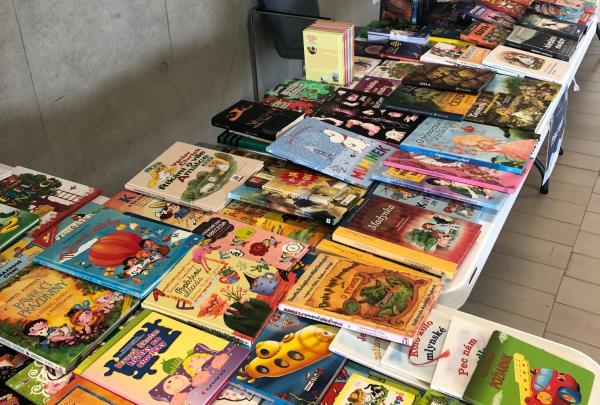 The traditional book fair organised by the association Les Mots de Zaza II made its comeback on 8 June 2022 and it has to be said: it was a great success!
More than 1,600 books were sold on this occasion and many smiles were exchanged.
The volunteers of the Greek, Italian, Czech, Hungarian, English, German and French sections, whom we warmly thank for their availability and commitment, were delighted to see the enthusiasm of our young readers for this event.
This fair is indeed an important moment of the school year because the pupils themselves choose the books that will take them out of time into imaginary worlds.
Thanks also to the parents who allowed their children to take part in this event.
See you next year for an even more successful book fair!"